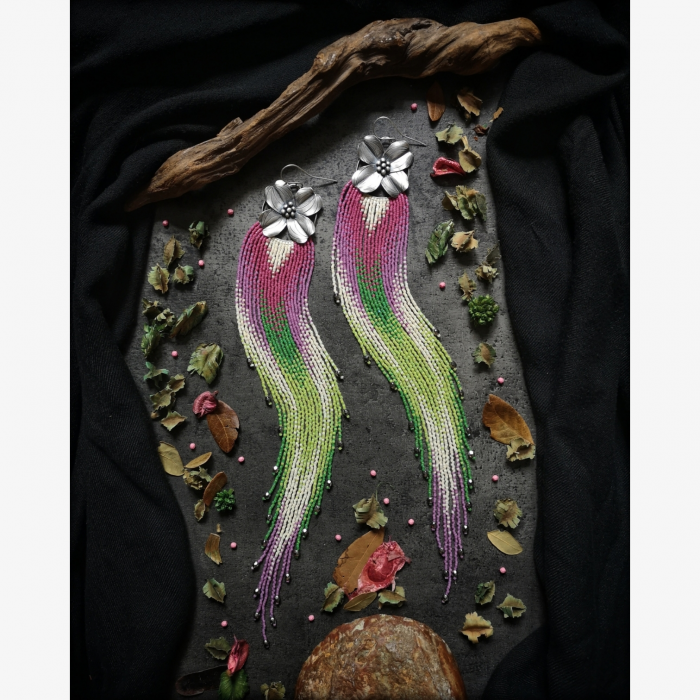  
DOGWOOD BEAUTIES - OOAK Sterling Silver Dogwood Flower Earrings with Beaded Fringes and Rhodonites
OOAK dogwood flower motif extra long beaded fringe earrings with rhodonites in the upper middle part of the fringes and Fire Polish glass beads at the ends. Fringes made of high quality Miyuki delica glass beads have been added to the sterling silver bases hand formed by Ore & Stone Creations. Earrings have sterling silver hooks. Single copy.
*
Check out the high resolution photo.
*
Length 11.81in / 30cm
*
Feel free to contact me with any questions, doubts or to discuss a custom order.
Thanks for visiting my shop.