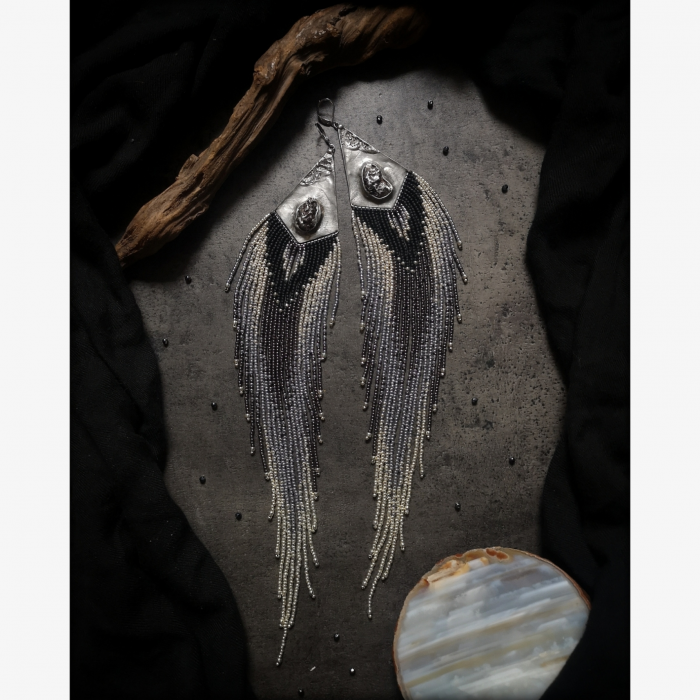  
OOAK Extra Long Fringe Earrings with Campo del Cielo Meteorites
OOAK extra long earrings with Campo del Cielo iron meteorites. The meteorite fragments come from Argentina, and samples from the crater analyzed for carbon-14 composition showed that the fall occurred 4,000-5,000 years ago. The age is estimated to be 4.5 billion years old, formed as part of the development of our solar system. Fringes made of high quality matted and galvanized glass Toho round beads have been added to the tinned brass bases. The size and combination of metal, meteorites and glass beads is a unique creation, but it also translates into their weight. Each earring weighs 34 grams, so it can be successfully worn as an ear weight. Nickel-free. Earrings have stainless steel hooks. Single copy.
*
Check out the high resolution photo.
*
Length 12in / 30.5 cm
Weight 34g each
*
Feel free to contact me with any questions, doubts or to discuss a custom order.
Thanks for visiting my shop.